As one of America's most diverse and culturally rich cities in America, it is no surprise Dallas, Texas, has a collection of world-class museums. Whether you're into art, history, or science, there is a museum that will appeal to your interests. Dallas has it, whether you are looking for history, art, or a children's museum. We have compiled the best museums in Dallas to visit.
Most of the museums featured in this list are near one another or within a very close distance of one another. You can spend a whole day in one area of Dallas museum hopping.
The Sixth Floor Museum at Dealy Plaza
The Sixth Floor Museum of Dallas, Texas, is a museum that memorializes the tragic assassination of President John F. Kennedy on November 22nd, 1963.
Located in the former Book Depository Building in Dallas' West End District, Oswald fired shots from the infamous window. This museum celebrates JFK's life and legacy with interactive exhibits and multimedia presentations.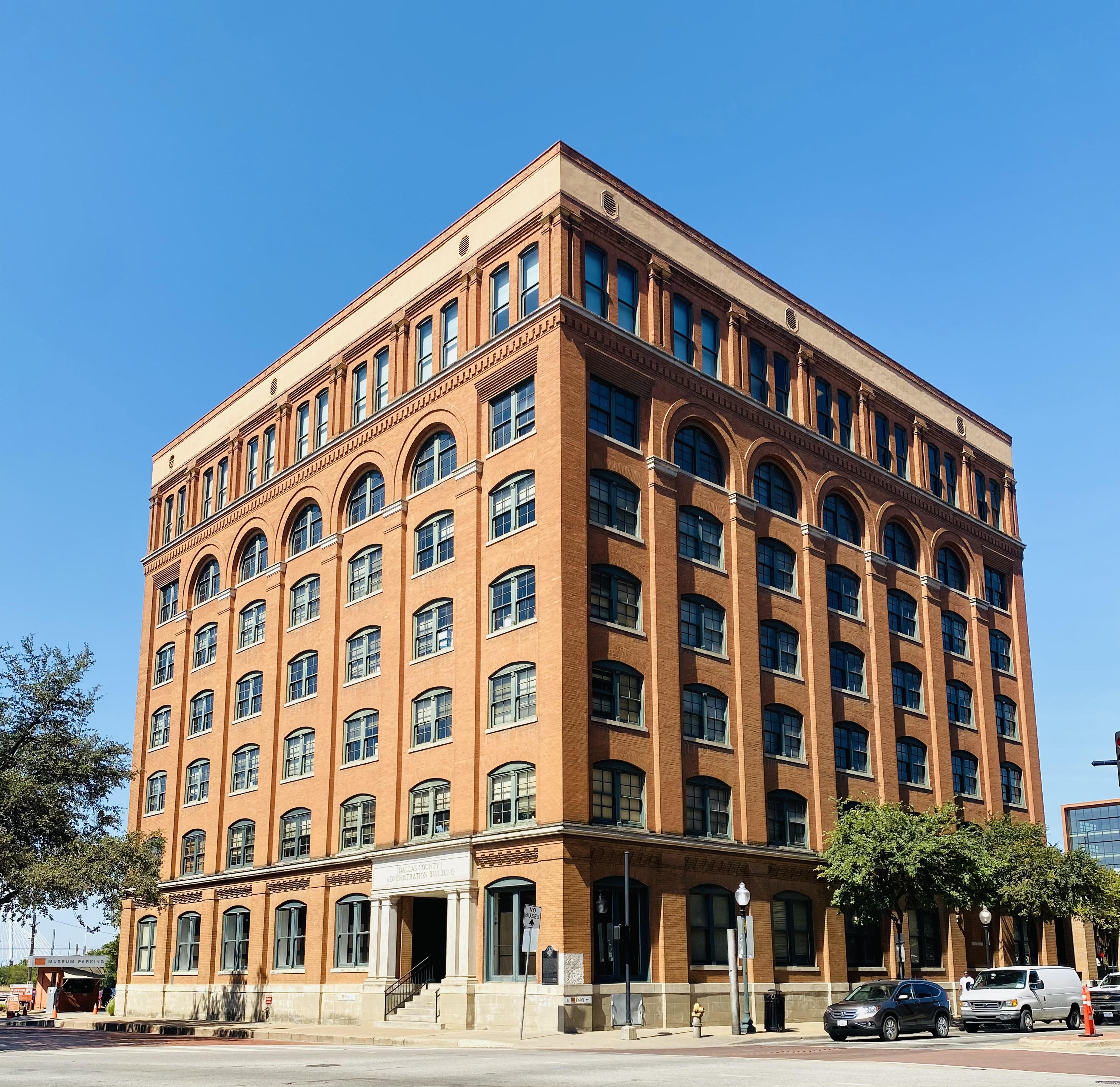 The Sixth Floor Museum offers an immersive experience for visitors with various displays. The museum displays artifacts from the crime scene and the JFK presidency.
Ways to See the JFK Museum:
Dallas CityPASS

which includes admission to The Sixth Floor Museum. Admission to the Perot Museum of Nature and Science, the Reunion Tower Geo-Deck, and the Dallas Zoo
Sixth Floor Museum: 411 Elm Street, Dallas, TX 75202
Dallas Holocaust and Human Rights Museum
The Dallas Holocaust and Human Rights Museum is a place to explore the past, present, and future of human rights. There is so much to learn at this beautifully done museum. We highly recommend it. In addition, this center is located directly behind the Sixth Floor Museum.
The Dallas Holocaust Museum is dedicated to preserving the memory of those lost during the Holocaust. The mission is also to celebrate humanity by "educating people about the dangers of prejudice, hatred, violence, and indifference."
This museum tells heartbreaking yet educational stories from World War II through survivor testimonials, photographs, artifacts, films, tours, and interactive displays.
Visitors can walk through an authentic WWII restored Nazi-era boxcar that deported Jews from their homes to death and concentration camps.
The Dallas Holocaust Museum and Human Rights Museum: 300 N. Houston, Dallas, TX 75202
Perot Museum of Nature and Science
The Perot Museum of Nature and Science is one of the best things to do in Dallas with kids. Adults love it too. The Perot Museum of Nature and Science is a hands-on museum. With exhibits on everything from dinosaurs to outer space and educational programs and activities for all ages.
Also, The museum offers a range of workshops and classes for kids and adults alike—topics like astronomy, art, robotics, engineering, and more. There's even an IMAX theater!
The Perot Museum of Nature and Science: 2201 N. Field Street, Dallas, TX 75201
TIP! The above museums (JFK, Perot, and The Dallas Holocaust Museum are all within walking or short driving distance.
Dallas Museum of Art
The Dallas Museum of Art is one of America's most impressive and most prominent museums. It is located in the nation's largest art district in downtown Dallas.
The Museum's collection holds more than 25,000 works of art. From all cultures and periods, including everything from ancient sculptures to paintings by Picasso spanning over 5,000 years.
The Dallas Museum of Art is unique to visitors because the collection is considered in the public domain. Any part of the collections can be downloaded, shared, repurposed without restriction.
The Dallas Museum of Art also has a wonderful café. You can stay all day exploring without leaving the museum campus. Their menu includes a global collection menu, hand-crafted sandwiches, and a beer and wine selection.
Dallas Museum of Art: 1717 North Harwood, Dallas, Texas 75201
Nasher Sculpture Center
Located in the heart of Dallas, this stunning campus is home to one of the finest collections of modern and contemporary sculptures globally, the Rayon's and Patsy Nasher Collection.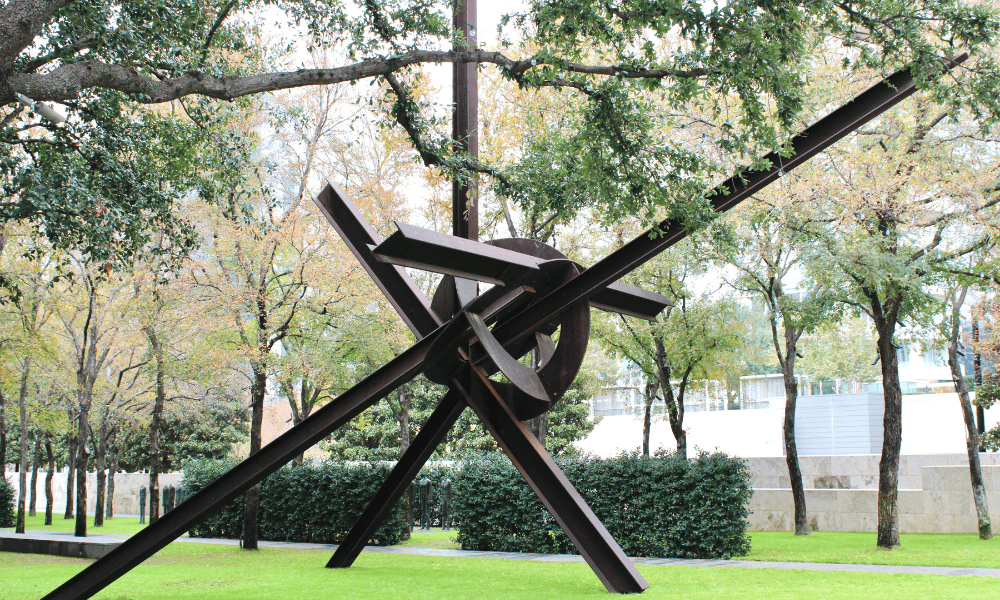 The museum houses over 300 masterpieces from world-renowned sculptors worldwide with sculptures that range from traditional classical bronze statues to modern abstract steel sculptures.
Spend the day at this beautiful museum designed by world-renowned architect Renzo Piano and landscape architect Peter Walker, and this campus is a must-see in Dallas.
There are several rotating exhibitions, special and private works on a rotation, an indoor gallery space, education & research libraries, and a café.
Additionally, The Nasher Collection is also an intricate part of the educational community. This center offers many programs for children, such as workshops, interactive exhibits, family tours, scavenger hunts, and more.
Address: 2001 Flora Street, Dallas. Texas 75201
The Crow Collection of Asian Art
The Crow Collection of Asian Art, located in Dallas, Texas, contains a large and diverse collection of treasures. The museum's mission is to bridge the cultural gap between East and West.
The museum collection features historical and contemporary art from China, Japan, India, Korea, and Southeastern Asia. Guests can explore the history and culture of Asia through its many paintings, sculptures, and more.
The Crow Collection of Asian Art is a must for anyone interested in learning more about this fascinating region of the world.
TIP! The three above museums (Dallas Museum of Art, Nasher, and Crow) are all within walking distance of each other!
Meadows Museum of Art
The Meadows Museum of Art is located on the beautiful campus of Southern Methodist University. The Meadows vision is to be the "leading center in the United States for exhibition, research, and education in the arts and culture of Spain (source: SMU, Meadows Museum)."
The Meadows Museum collection is housed in a two-story collegiate Georgian red brick building of approximately 66,000 square feet. The Meadows collections include an extensive Spanish art collection. The Collections include works outside of Spain ranging from the early Renaissance to works from Picasso.
Meadows Museum of Art at the SMU campus: 5900 Bishop Blvd., Dallas, TX 75205
The George W. Bush Presidential Library and Museum
While you are on SMU's campus, make the day of museums and head to The George W. Bush Presidential Library and Museum.
This beautiful museum and library is a must-see for anyone interested in presidential history. Located on the campus of Southern Methodist University in Dallas, Texas, the library houses over 70 million pages of documents from President George W. Bush's eight years in office.
The exhibits cover everything from 9/11 to the wars in Iraq and Afghanistan to Hurricane Katrina. Interactive displays and multimedia presentations allow visitors to experience history firsthand.
It also features a replica of the Presidential Oval Office. Additionally, a theater shows a documentary about President Bush's time in office.
Dallas Heritage Village
The Dallas Heritage Village is located on a 20-acre, tree-lined museum campus on the southern edge of downtown Dallas. This adorable outdoor living museum holds authentic, historic structures, homes, and commercial buildings of Texas.
You can step back in time to how Texans lived during the 19th century Victorian and pioneer era of Texas. This is a fun place in Dallas to visit if you travel with children.

Dallas is full of culturally-rich things to do and see, including world-class museums. Many of these Dallas museums are near one another. In addition, near many great restaurants in Dallas to spend a leisurely day exploring. We would love to hear your thoughts about the museums in Dallas you have explored. Happy Texas travels!

Hotels Near Dallas Museums
This post may contain affiliate links. I will receive a small commission if used at no obligation or cost to you, ever.