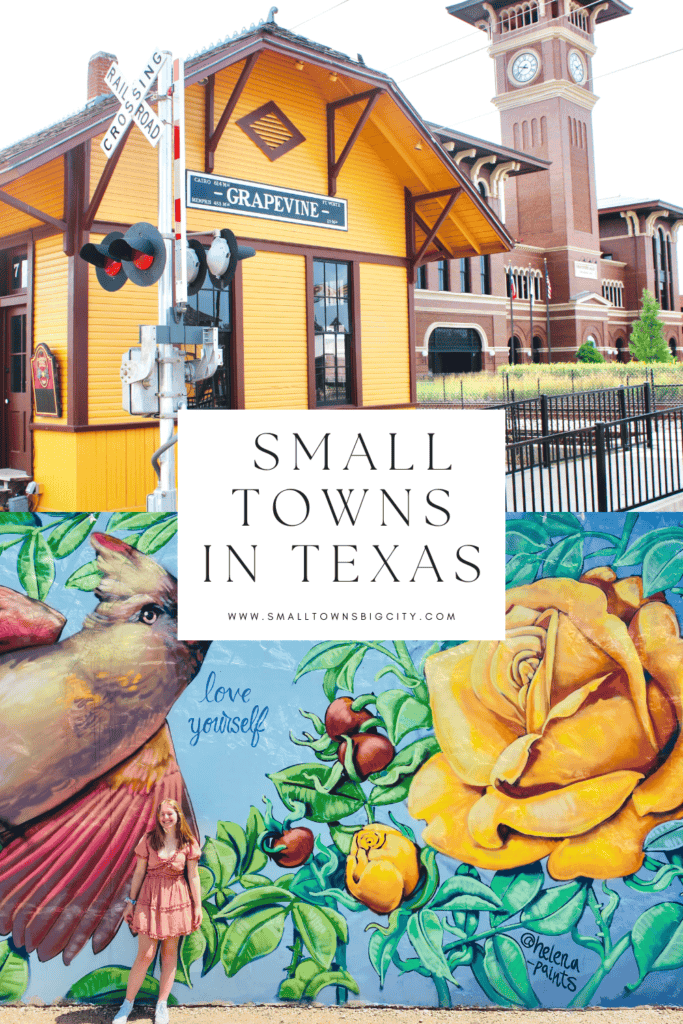 We have been exploring Texas for years now and a few small towns in Texas have stolen our hearts.
Small towns in Texas possess a unique charm that cannot be found elsewhere. These Texas towns hold their traditions tight while adapting to modern-day life.
From the charming downtown areas, and historic districts to the local mom-and-pop shops, small-town living in Texas provides a level of simplicity and comfort that cannot be found in bigger cities.
The people are friendly and welcoming, and the sense of community is palpable. It's easy to see why so many people have fallen in love with the beauty and hospitality of small towns in Texas.
Best Small Towns in Texas
Texas Hill Country. Near San Antonio and Austin
These Texas small towns are just a short drive from both San Antonio and Austin, visitors can explore quaint downtown areas filled with local shops and restaurants, take in breathtaking natural scenery, explore historic sites, and immerse themselves in the laid-back lifestyle that defines Texas Hill Country living.
The rolling hills of the Texas Hill Country are home to some of the most charming and picturesque small towns in Texas. With a rich history and unique atmosphere, these communities offer a peaceful escape from big city life.
Gruene Texas
Gruene Texas is my personal favorite small town in Texas. Gruene (pronounced "green") is a small historic district located in the city of New Braunfels, Texas It was founded in the 1840s by German settlers and became a center for cotton farming and milling in the late 1800s.
Today, Gruene is known for its charming historic buildings, general stores antique shops, art galleries, live music venues, tubing down the Guadalupe River, adorable accommodations, and unique restaurants.
One of the most popular attractions in Gruene is the Gruene Hall, which is the oldest dance hall in Texas and has hosted famous musicians like Willie Nelson, George Strait, and Lyle Lovett.
Visitors to Gruene can also enjoy the nearby Guadalupe River, which is popular for swimming, tubing, and other water activities. Gruene Historic District also has several parks and outdoor recreation areas, including Landa Park and the Guadalupe River State Park.
Overall, Gruene is a popular destination for tourists and locals alike who are looking to experience the charm of one of the best small Texas towns with a rich history and vibrant culture.
Book a charming Gruene Texas Getaway Here >>
Wimberley Texas
Wimberley is one of the prettiest towns in Texas located in the heart of the Texas Hill Country, about an hour's drive southwest of Austin. We personally love Wimberley for a romantic getaway or girls' trip.
One of the first things you'll notice about Wimberley is the natural beauty that surrounds it. The town is situated on the banks of the Blanco River and is surrounded by rolling hills, towering cypress trees, and clear, blue skies.
One of the best things to do in Wimberley is to explore the many parks and outdoor recreation areas in the surrounding area.
One of our favorites is the beautiful and idyllic Blue Hole Regional Park, which has a stunning swimming hole that's perfect for a hot summer day.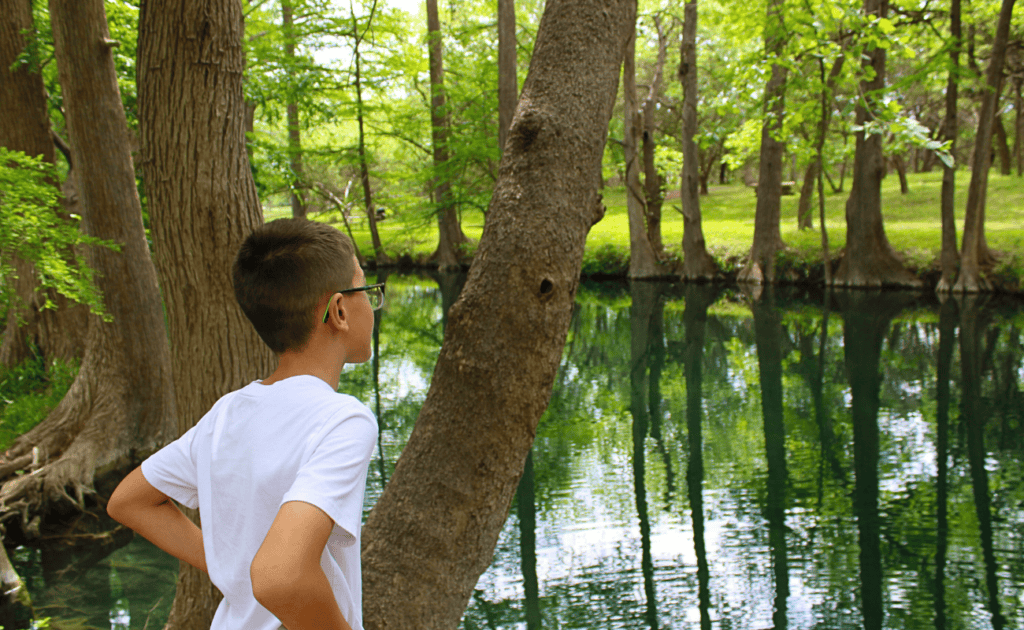 There's also the Jacob's Well Natural Area, where you can take a dip in a crystal-clear spring or hike through the rugged Hill Country terrain.
But there's more to Wimberley than just its natural beauty. The town has a vibrant arts scene, with plenty of galleries, studios, and boutiques to explore. One of the best places to check out is the Wimberley Valley Winery, where you can taste some of the best wines in the Texas Hill Country.
And if you're a foodie, you'll love the local cuisine in Wimberley. There are plenty of great restaurants and cafes in town, serving up everything from classic Texas barbecue to farm-to-table cuisine.
Overall, Wimberley is a hidden gem in the heart of Texas. Whether you're looking for outdoor adventure, cultural experiences, or just a relaxing getaway, this charming little Texas small town is a must while in Hill Country.
Book a Whimsical Wimberley Texas Getaway >>
Fredericksburg Texas
Fredericksburg, Texas is a charming small town located in the heart of the Texas Hill Country. It's considered one of the best small towns in Texas and is known for its German heritage, picturesque landscapes, and welcoming community.
Founded in 1846 by German immigrants, Fredericksburg has managed to maintain its small-town charm while also becoming a popular tourist destination. The town's historic Main Street is lined with boutique shops, art galleries, and restaurants serving up traditional German fare, such as schnitzel and bratwurst.
One of the town's biggest attractions is the National Museum of the Pacific War, which honors the men and women who served in World War II's Pacific theater. The museum includes interactive exhibits, artifacts, and memorabilia, making it a fascinating destination for history buffs and families alike.
In addition to the museum, Fredericksburg is also home to numerous wineries, breweries, and distilleries, making it a great spot for foodies and wine enthusiasts. Visitors can take a scenic drive along Wine Road 290 and stop at various tasting rooms to sample the region's wines.
For outdoor enthusiasts, Fredericksburg offers plenty of opportunities to explore the natural beauty of the Texas Hill Country. Enchanted Rock State Natural Area, located just outside of town, features a massive pink granite dome that offers stunning views of the surrounding landscape. Visitors can hike to the top of the dome or explore the park's trails on foot or bike.
Overall, Fredericksburg, Texas is a delightful small town that offers something for everyone. With its rich history, charming Main Street, german inspired accommodations, and beautiful surroundings, it's easy to see why it's considered one of the best small towns in Texas.
Fredericksburg, Texas is known for its beautiful wineries and vineyards, which offer a wide range of wine tastings, tours, and events. Here are some of the top wineries to visit in Fredericksburg:
1. Grape Creek Vineyards: This winery offers a beautiful Tuscan-style tasting room, vineyard tours, and a variety of award-winning wines, including their popular Cabernet Trois and Bellissimo blends.
2. Becker Vineyards: This winery has been producing high-quality wines for over 25 years and offers tastings, tours, and special events throughout the year. Their wines range from classic reds and whites to unique blends and dessert wines.
3. Pedernales Cellars: Located in the heart of the Texas Hill Country, Pedernales Cellars produces a variety of premium wines, including Tempranillo, Viognier, and Texas High Plains Rosé. Visitors can enjoy tastings, tours, and beautiful views of the surrounding vineyards.
4. William Chris Vineyards: Known for their commitment to sustainable and organic farming practices, William Chris Vineyards offers a range of handcrafted wines, including their popular Mourvèdre and Hye Meadow blends. Visitors can enjoy tastings, tours, and beautiful views of the surrounding countryside.
Book a Dreamy German-Inspired Vacay >>
Boerne Texas
Boerne is often listed as one of the best small Texas towns. In fact, in 2018, Southern Living magazine named Boerne one of the "South's Best Small Towns." Here are some reasons why Boerne is considered one of the best small towns in Texas:
1. Historic downtown: Boerne's downtown district is filled with historic buildings, shops, and restaurants. It's a charming area to walk around and explore.
2. Natural beauty: Boerne is located in the Texas Hill Country, which is known for its scenic beauty. The area is home to many parks, nature reserves, and natural attractions, including the Cibolo Nature Center and Cascade Caverns.
3. Outdoor recreation: There are many opportunities for outdoor recreation in and around Boerne. Visitors can go hiking, biking, fishing, or kayaking in the local parks and waterways.
4. Cultural events: Boerne hosts several festivals and events throughout the year, including the Kendall County Fair, the Boerne Market Days, and the Boerne Berges Fest, which celebrates the city's German heritage.
5. Family-friendly atmosphere: Boerne is a great place to raise a family, with excellent schools, safe neighborhoods, and plenty of family-friendly activities.
Book a Boerne Texas Getaway >>
Bandera Texas
Bandera is a small town in Texas, located in Bandera County. It is known as the "Cowboy Capital of the World" and is a popular tourist destination, particularly for those interested in Western-style activities like horseback riding, rodeos, and country music.
Bandera has a rich history, with its roots in the early days of the American West. It was established in the mid-19th century as a trading post and grew rapidly during the cattle drives of the late 1800s. Today, it retains much of its Old West charm, with numerous historic buildings, including the Bandera County Courthouse and the Frontier Times Museum.
In addition to its Western-themed attractions, Bandera also offers plenty of outdoor recreational opportunities, including hiking, fishing, and kayaking on the nearby Medina River. It is also home to numerous restaurants, shops, and galleries, making it a popular destination for those seeking a taste of small-town Texas charm.
Book a Cowboy Capitol of the World Trip to Bandera >>
Best Texas Small Towns
Near Houston
Texas, the second-largest state in the United States, is full of small towns with unique cultures, lifestyles, and histories. Though cities like Houston may be more well-known, the small towns near it offer a different experience altogether. These charming communities may be small, but they sure pack a punch.
Nestled among the rolling hills, verdant forests, and lush plains of Texas, the small towns near Houston are a delightful retreat from everyday life. Visitors will fall in love with the cozy atmosphere, friendly hospitality, and authentic Texas charm.
Brenham Texas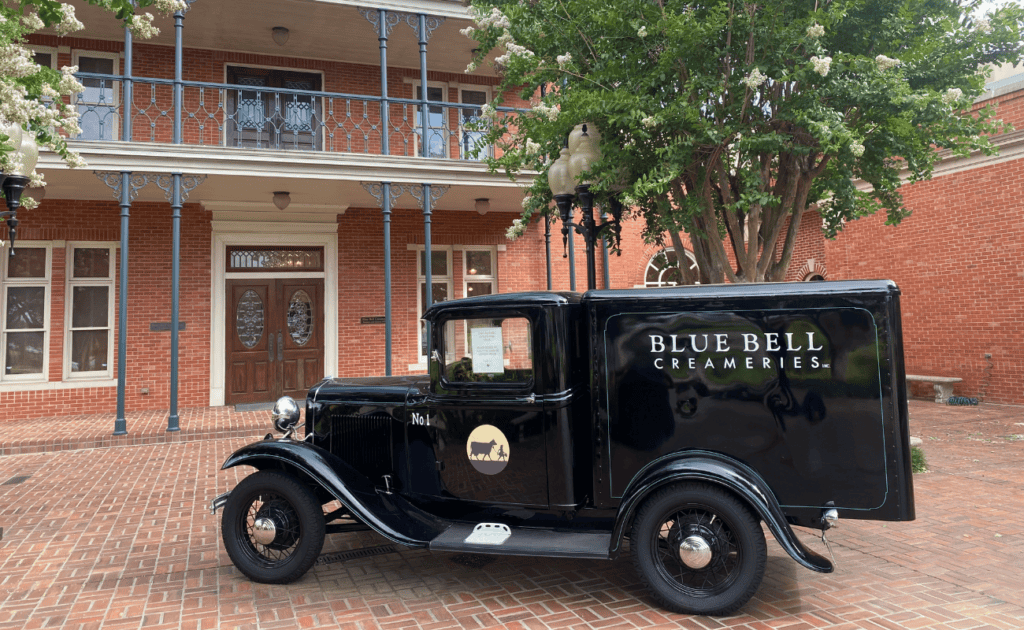 Brenham is one of our family's favorite small Texas towns. Brenham is a charming city located in Washington County, Texas, known for its rich history, beautiful countryside, and delicious food.
Here's a guide to help you plan your visit to Brenham:
1. Visit the Blue Bell Creameries: Blue Bell Creameries is an iconic ice cream manufacturer based in Brenham. Take a tour of their factory and learn about the process of making ice cream, from sourcing the ingredients to packaging the final product. Of course, you'll also get $1 scoop of their delicious ice cream!
2. Explore downtown Brenham: Downtown Brenham is a historic district that features many antique shops, boutiques, and restaurants. Take a stroll down Main Street and browse the local shops, stay in the perfect cottage, or grab a bite to eat at one of the many restaurants that line the street.
3. Check out the Brenham Heritage Museum: The Brenham Heritage Museum is a great place to learn about the history of the area. The museum features exhibits on the local Native American tribes, the Texas Revolution, and the Civil War. It also houses a collection of historic artifacts, including antique furniture, clothing, and firearms.
4. Visit the Washington-on-the-Brazos State Historic Site: The Washington-on-the-Brazos State Historic Site is located just a few miles outside of Brenham and is where the Texas Declaration of Independence was signed in 1836. The site features a museum, a replica of Independence Hall, and a beautiful park where you can have a picnic or go for a hike.
5. Take a drive through the countryside: Brenham is surrounded by beautiful countryside, and there are many scenic drives that you can take to explore the area. Some of the most popular routes include FM 390, known as the "La Bahia Trail," and the Bluebonnet Trail, which is particularly stunning in the spring when the bluebonnets are in bloom.
6. Visit local wineries: Brenham is home to several wineries, including Pleasant Hill Winery, Windy Winery, and Saddlehorn Winery. Take a tour of the wineries, taste some local wine, and enjoy the beautiful views of the countryside.
7. Attend a festival: Brenham hosts several festivals throughout the year, including, the Maifest Festival, and the Scarecrow Festival. These festivals feature live music, food, and crafts, and are a great way to experience the local culture.
8. Go mural hunting. Brenham has some beautiful murals for photo opportunities throughout town. Jump in the car or start walking and you will find some fantastic murals.
Brenham is a wonderful destination for history buffs, nature lovers, and foodies. With its rich history, beautiful countryside, and delicious food, there's something for everyone in this charming Texas city.
Check out a Beautiful Brenham Cottage >>
Brenham Texas: Get our full guide to the charming and sweet small town of Brenham Texas HERE!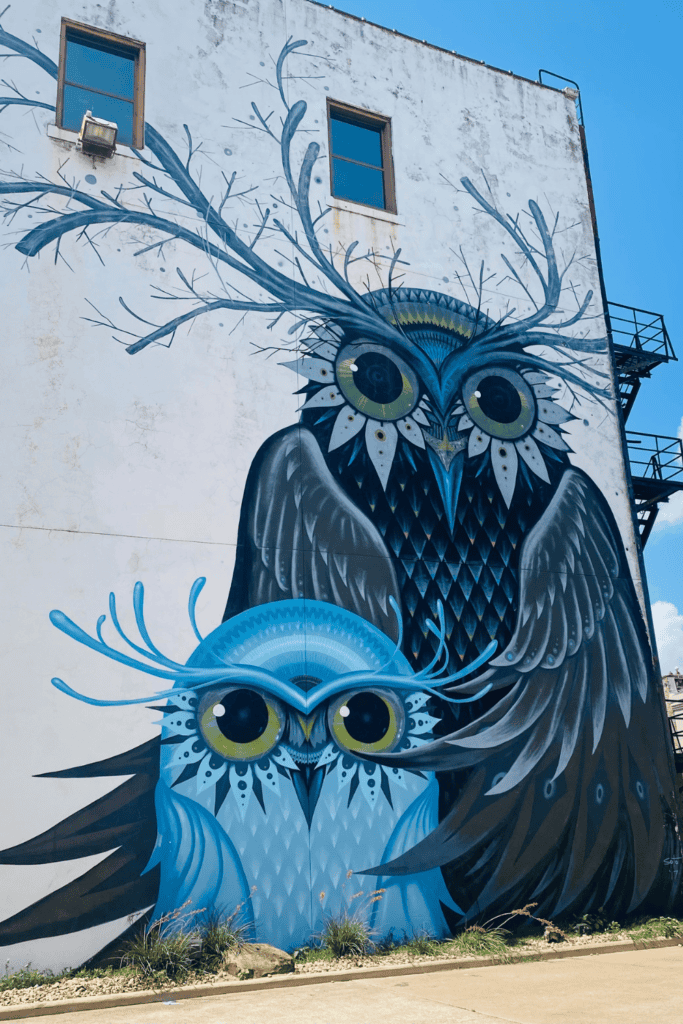 Round Top Texas
Round Top is a small town located in Fayette County, Texas, about 70 miles east of Austin and 90 miles west of Houston. The town has a population of around 90 people and is one of the smallest cities in Texas, but it attracts many visitors from around the world for its charming atmosphere and historic architecture.
One of the town's biggest draws is the Round Top Antiques Fair, which takes place twice a year, in the spring and fall. This event attracts antique enthusiasts from around the world who come to browse the many antique shops and stalls that line the streets of Round Top.
In addition to its antiques, Round Top is known for its art galleries, historic buildings, and beautiful countryside. The Round Top Festival Institute hosts concerts and events throughout the year, as well as an annual summer music festival.
The town is home to many bed and breakfasts, guesthouses, and vacation rentals, making it a popular destination for weekend getaways and romantic retreats. Some popular activities in the area include hiking, cycling, and bird watching in the nearby countryside.
Bellville Texas
Bellville is a city located in Austin County, Texas, United States. It is located approximately 70 miles west of Houston and has a population of around 4,000 people. The town was established in 1846 and was named after Thomas B. Bell, one of the early settlers of the area.
Bellville is known for its historic downtown area, which features a number of well-preserved 19th-century buildings. The town also hosts several annual events and festivals, including the Austin County Fair, the Small Town Christmas Festival, and the Bellville Market Day.
Part of Bellvill's charm is Newman's Castle. This unique medieval-style castle was built in the 1990s by a man named Mike Newman, who was inspired by the castles he saw while traveling through Europe. The castle was built using materials imported from Europe and features a drawbridge, towers, and a moat.
Today, Newman's Castle serves as an event venue, and visitors can take tours of the castle's interior and grounds. The castle is also known for its winery, which produces a variety of Texas wines.
In addition to its cultural attractions, Bellville is also a popular destination for outdoor enthusiasts, with several parks and recreational areas located nearby. These include the Bellville Golf and Recreation Club, which features an 18-hole golf course and several tennis courts, as well as the Brazos River, which offers opportunities for fishing, boating, and other water-based activities.
Check out a Country Adventure in Bellville >>
Texas Small Towns
As you venture away from the big city of Dallas, the sprawling metropolis fades into the distance and these quaint, picturesque towns come into view. From historic and culturally rich enclaves to idyllic and serene communities, you will find charm in each one of these Texas small towns. Whether you're looking to escape the noise and find some tranquility or you want to explore history and get lost in the past, these small towns near Dallas are an absolute gem.
Grapevine Texas
Grapevine is a small town in Texas that we are lucky enough to live 20 minutes from. This Texas small town known as the "Christmas Capital of Texas" is a quaint city located in the Dallas-Fort Worth Metroplex.
It's known for its historic downtown, wineries, and family-friendly attractions, making it a popular destination for visitors from all over Texas and beyond.
One of the main draws of Grapevine is its historic downtown, which is home to numerous shops, restaurants, and entertainment venues. Visitors can stroll along Main Street and admire the beautifully restored buildings, or hop on board the Grapevine Vintage Railroad for a scenic tour of the area.
Another major attraction in Grapevine is the Grapevine Urban Wine Trail, which features several wineries and tasting rooms located throughout the city. Visitors can sample local wines and learn about the wine-making process, all while enjoying the beautiful scenery of the Texas Hill Country.
Christmas in Grapevine Texas: Come explore one of the best Christmas towns in Texas and the United States, Grapevine Texas HERE!
For families with children, Grapevine offers a variety of attractions and activities like the Gaylord Texan, or the Legoland Discovery Center is a popular spot for kids, featuring interactive exhibits, rides, and play areas based on the popular Lego brand.
Other notable attractions in Grapevine include Nash Farms, a living history farm that offers a glimpse into life in the 19th century, and the Grapevine Mills mall, which features over 180 stores and restaurants.
Overall, Grapevine, Texas is a wonderful city that offers a mix of history, culture, and entertainment. Whether you're looking to sample local wines, explore the outdoors, or enjoy family-friendly attractions, Grapevine is one of the best small towns in TX.
Have a Grapevine Texas Getaway >>
Things to do in Grapevine TX: A locals guide to Grapevine Texas and all its charm and many entertainment opportunities HERE!
Jefferson Texas
Jefferson is a historic small town located in northeastern Texas, United States. It was established in 1841 and served as a major port city on the Big Cypress Bayou. Jefferson is known for its well-preserved 19th-century architecture and quaint downtown area.
One of the main attractions in Jefferson is the Jefferson Historical Museum, which features exhibits and artifacts showcasing the town's rich history. Other popular tourist destinations in Jefferson include the Jay Gould Railroad Car, the Excelsior House Hotel, and the Jefferson Carnegie Library.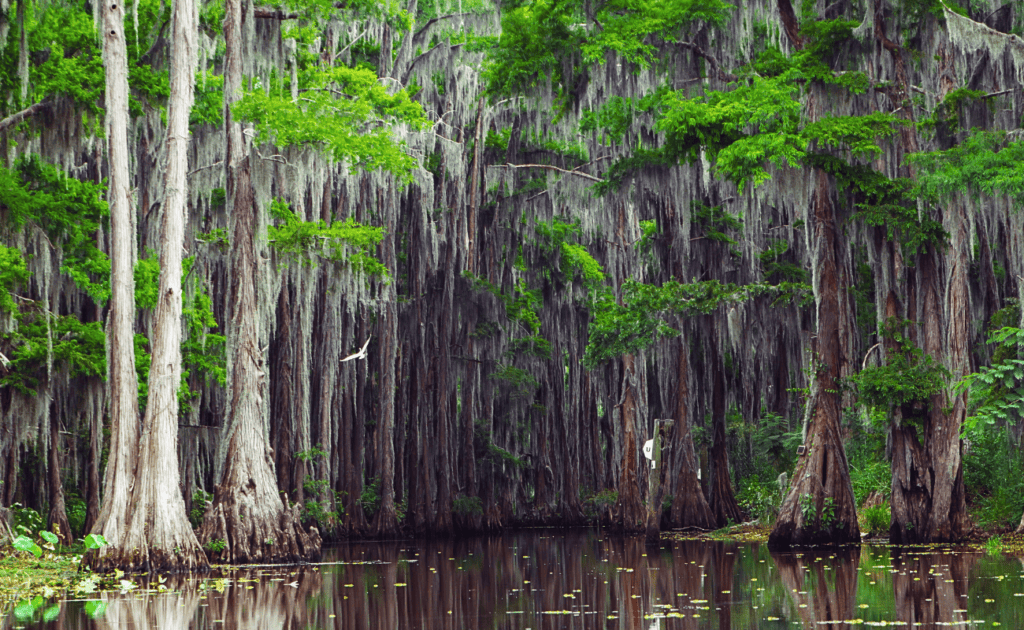 This rural Texas small town also hosts various festivals and events throughout the year, including the Jefferson Historical Pilgrimage in the spring, Texas Sounds International Country Music Awards in the summer, and the Boo Run in the fall.
Outdoor enthusiasts can enjoy activities such as fishing, boating, and hiking at nearby Caddo Lake State Park or Lake O' the Pines. Jefferson is also home to several antique shops and boutiques, making it a popular destination for shoppers.
Book a Historic Cottage in Jefferson >>
Glen Rose Texas
Glen Rose, Texas is a small town located in Somervell County, approximately 60 miles southwest of Fort Worth. It is known for its natural beauty, including the Paluxy River, Dinosaur Valley State Park, and Fossil Rim Wildlife Center.
Here's a brief guide to Glen Rose:
1. Dinosaur Valley State Park: This park is famous for its dinosaur tracks, which can be seen in the riverbed. Visitors can also hike, camp, picnic, and swim in the park.
2. Fossil Rim Wildlife Center: This wildlife center is home to over 1,100 animals from 50 different species, including giraffes, zebras, rhinos, and cheetahs. Visitors can take guided tours or drive through the park themselves.
3. Somervell County Museum: This museum houses artifacts and exhibits related to the history of the county, including its Native American and pioneer heritage.
4. Barnard's Mill and Art Museum: This historic gristmill has been converted into a museum and art gallery. Visitors can see exhibits of local art and learn about the history of the mill.
5. Shopping: Glen Rose has several small boutiques and antique shops, including The Pink Peppermint and The Blue Ewe.
6. Dining: There are several restaurants in Glen Rose, including The Green Pickle, which serves burgers and sandwiches, and Loco Coyote Grill, which specializes in barbecue.
Check out a Family-Friendly Trip to Glen Rose Texas >>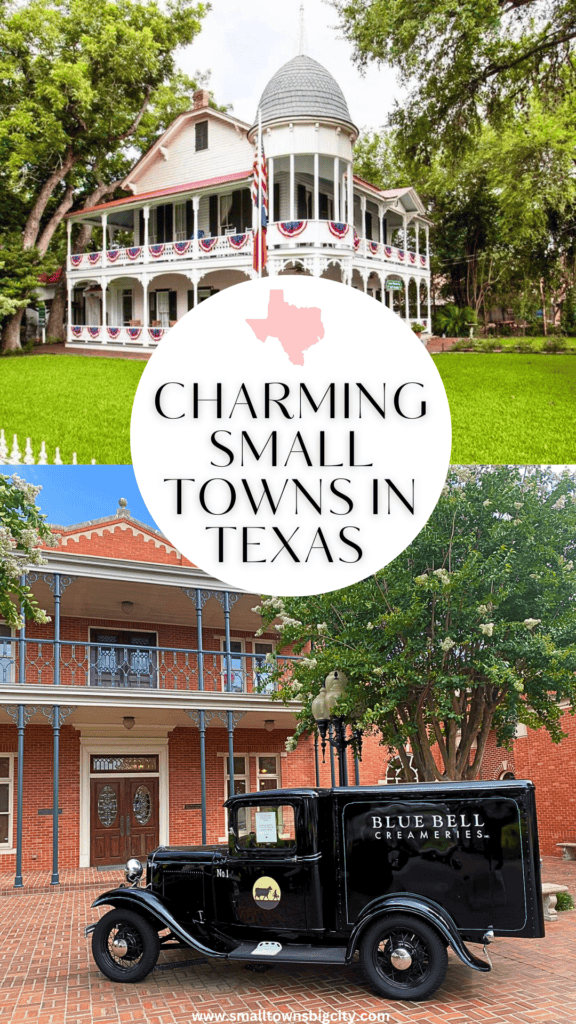 This post may contain affiliate links. I may receive a small commission if a qualified link is used at no cost or obligation to you ever. Additionally, I am an Amazon Affiliate Partner. I may receive a commission if a qualifying link is used.