Have you ever tricked your kids into eating something that they usually would not eat on their own? Then they love it? While visiting Magnolia Table in Waco, Texas, we ordered the breadbasket.
My son ate all the zucchini bread and then asked for more. No clue there was a healthy vegetable baked right in. That said, the zucchini bread is more like cake.
I never had zucchini bread until we went to the Magnolia Market at the Silos in Waco, Texas.
While at the Silos, I purchased the Magnolia Table cookbook, the second edition, which generously provides you with recipes from The Silos Baking Co. and The Magnolia Table restaurant.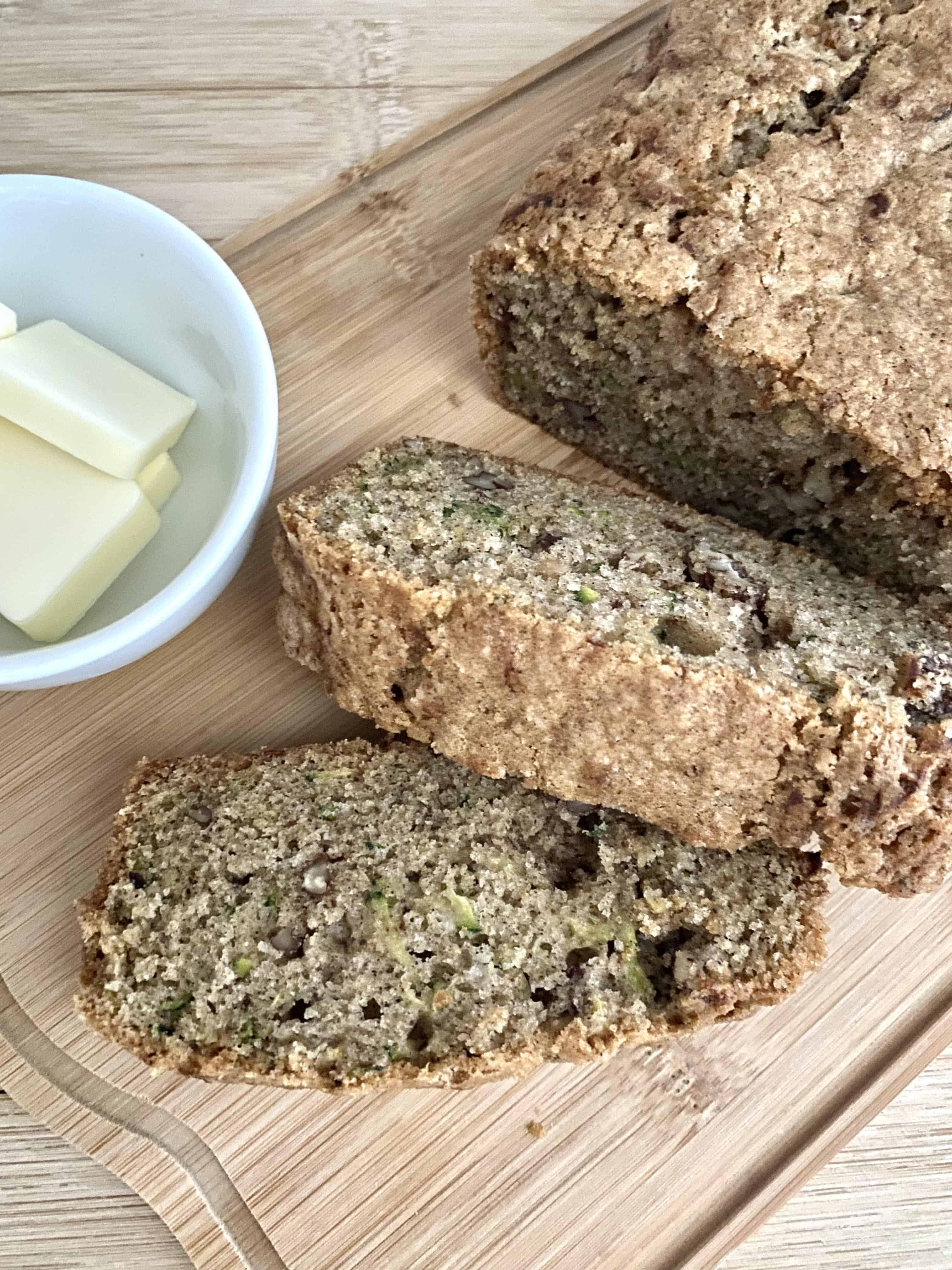 If you are an HGTV Fixer Upper fan, you know how fantastic Chip and Joanna Gaines are and want to be them. I would just like half the skill, creativity, baking, and cooking skills Jo has. With that said, I came home a super fan.
I loved my cookbook so much; I ordered the first edition. The cookbook also has Joanna Gaines's Zucchini Bread recipe that we enjoyed at the Magnolia Table, which has Joanna Gaines's famous chocolate chip cookie recipe everyone raves over.
I am a hit-or-miss kind of baker and cook. Recipes go really well, or I seem to mess up everything. I try so hard, I really do. These cookbooks are for the seasoned baker and chef, but I can accomplish and feel proud about some recipes. I nailed the zucchini recipe first try and made more when my kids came home from their dads. We love it.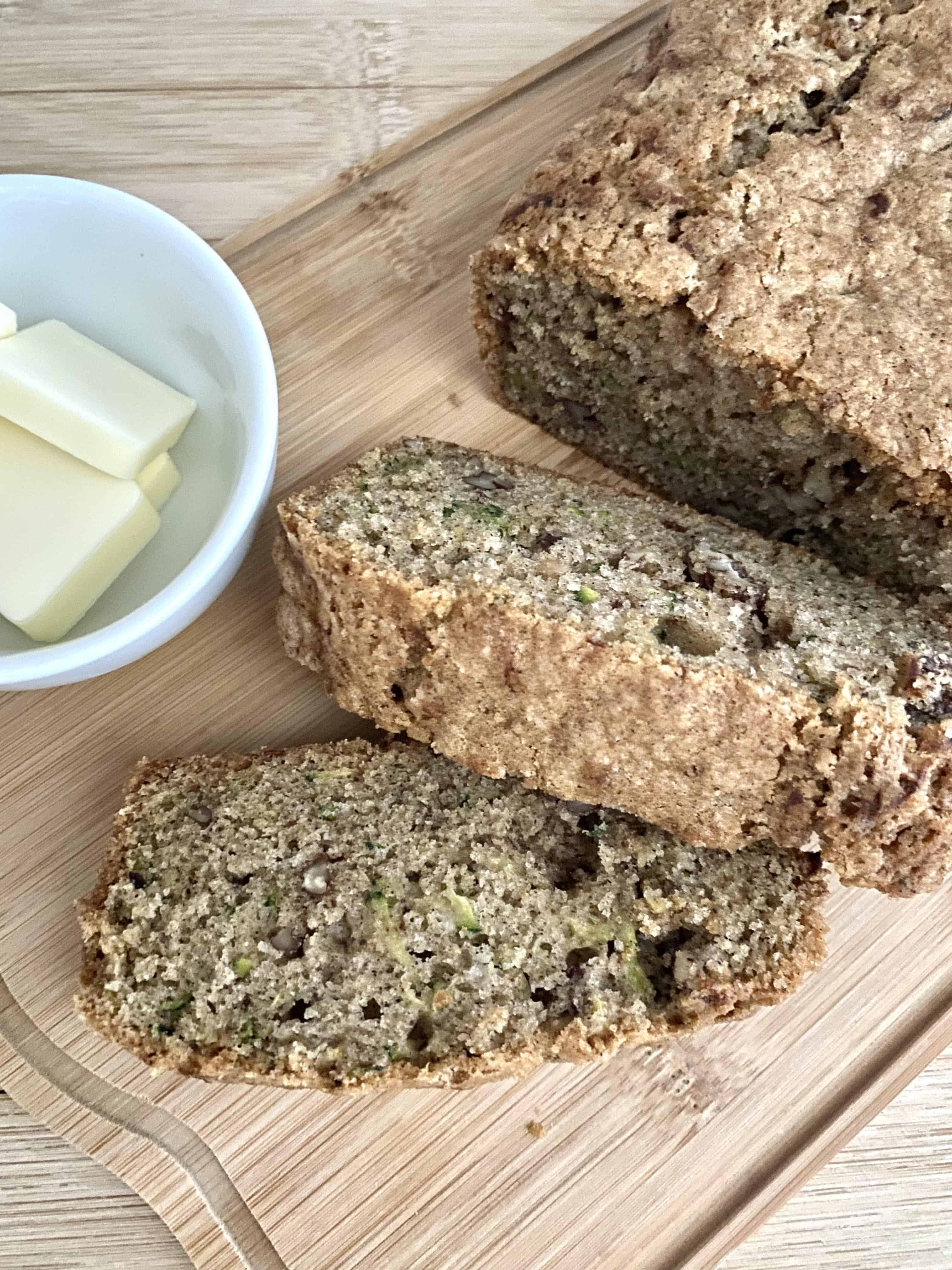 Joanna Gaines Magnolia Table Zucchini Bread
Joanna Gaines Magnolia Table Zucchini Bread recipe from the Magnolia Table. Moist, delicious bread that is a cake-like consistency and kids don't know they are eating veggies!
Ingredients
1 1/4

cup

vegetable oil

2

cups

sugar

4

large eggs

1

tablespoon

pure vanilla extract

3

cups

all-purpose flour

2

teaspoons

ground cinnamon

2

teaspoons

baking powder

1

teaspoon

baking soda

1/2

teaspoon

kosher salt

3

cups

thick shredded zucchini (3 small, 2 medium)

1

cup

crushed walnuts
Instructions
Preheat oven to 350 degrees. Spray a 9×9 baking pan lightly with cooking spray.

In a large bowl, whisk together the vegetable oil, sugar, eggs, and vanilla until smooth.

In a medium bowl, whisk together the flour, cinnamon, baking powder, baking soda, and salt. Add the flour mixture to the egg/sugar mixture. Mix until combined, do not overmix.

Wrap zucchini in a clean kitchen towel or paper towel and squeeze excess liquid. Fold shredded zucchini and crushed walnuts into the batter.

Pour batter into prepared pan and spread evenly. Bake until a tester comes out clean, about 40-50 minutes. Cool for about 30 minutes on a wire rack.

Store in airtight container at room temperature for up to three days.
My recipe notes:
I did not have a 9×9 pan so I used (2) 9×5 loaf pans. I filled a little over halfway and they came out perfect. I baked each for 45 minutes in a 340-degree oven.
Serve the zucchini bread warm with a pat of butter
I did not shred my zucchini too thickly so my kids wouldn't know the secret ingredient. The zucchini bakes down so you can't see it (wink, wink)
The first time I tried the zucchini bread, I accidentally bought pecans, they worked just fine, but the walnuts give a more intense flavor.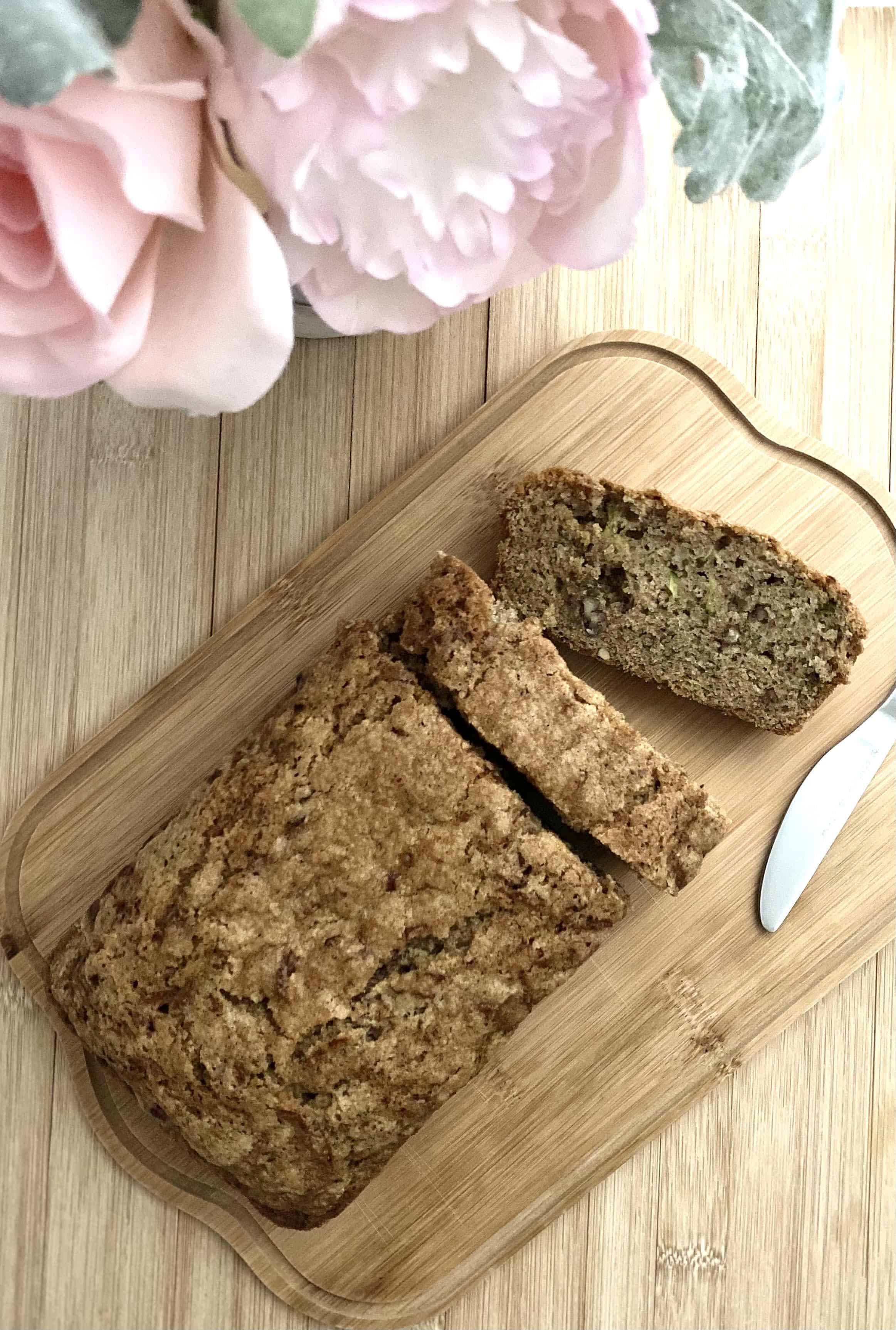 Recipe Magnolia Table edition 2, Copyright 2020, Joanna Gaines. HarperCollins Publishers.
Enjoy!! We certainly did!

This post may contain affiliate links in which I may receive a tiny commission at no extra charge or obligation to you 😉