Outside the Dallas-Fort Worth Metroplex, there is a little country town, Decatur, Texas. Life was simple and quiet for the people of Decatur, Texas. With rolling hills as far as your eye could see and not a city light in sight, you are free to gaze at stars from night until the morning comes. Decatur is Texas' best-kept secret.
Though only six thousand residents live out here, life can be just what you need. A pair of cowboy boots with an ice-cold beer on tap, alongside some good ol' comfort food, served up sweetly by Sweetie Pies Ribeye.
Decatur, Texas, sits 30 miles northwest of downtown Fort Worth and about an hour from Dallas. There is not much to do, but it is a charming little town to make a Texas road trip to get away from the hustle and bustle.
My kids and I have fallen in love with this little town outside Fort Worth, specifically the huge ranch 5 miles outside of Decatur, Texas, NRS Ranch. This ranch is possibly one of my favorite spots I have ever been to and will continue to stay and visit.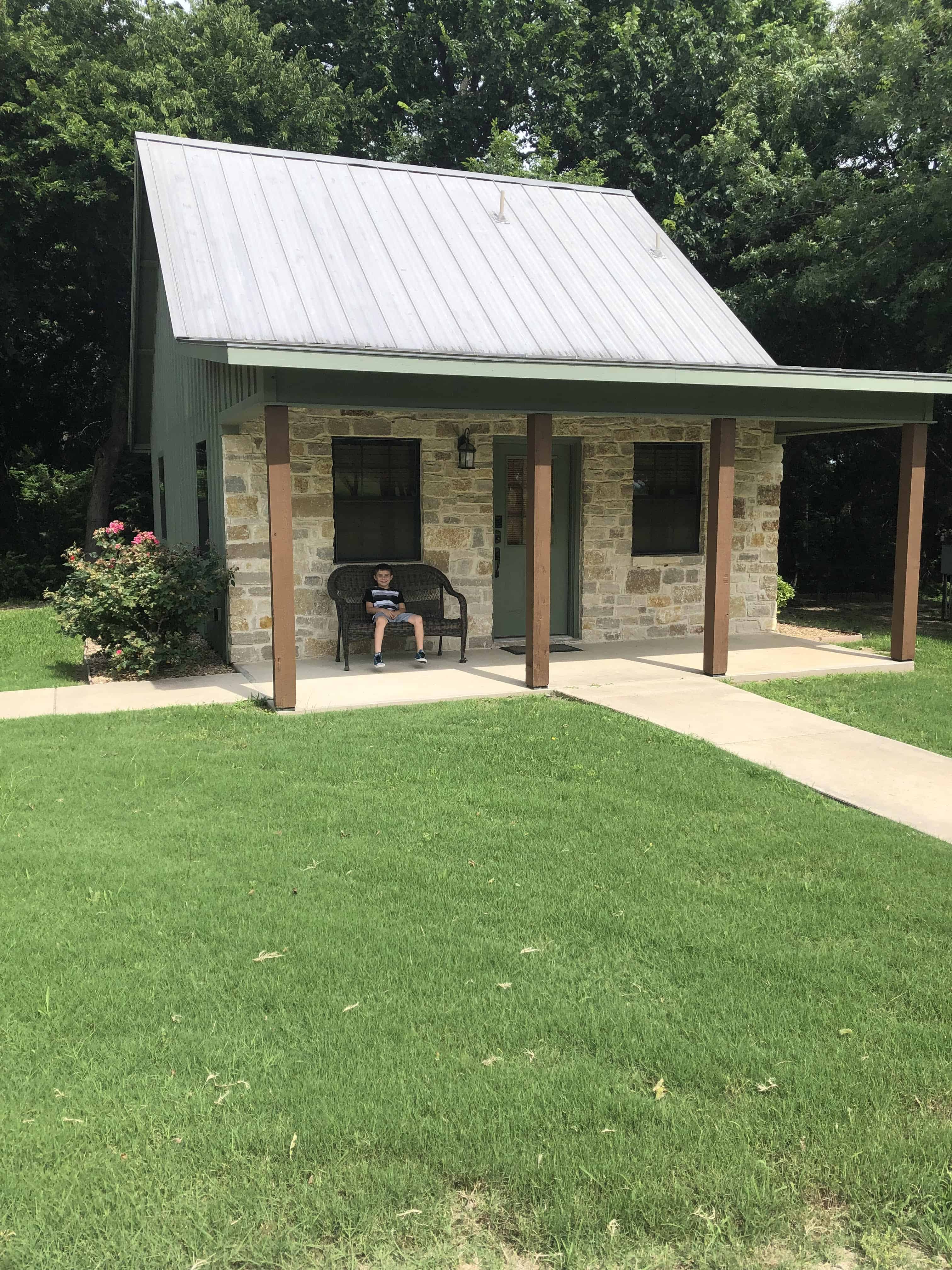 When I was going through my divorce, my kids and I tried to find tiny cabins in Texas to stay at, and we stumbled upon this great getaway.
We also spent some time at small cabins in Canton, the opposite direction, northeast of Dallas. Those cabins are perfect for spending quality time with your kids and are worth noting if you are looking for a Dallas or Fort Worth getaway. Or, you can go south and check out our weekend trip from Dallas to the Magnolia Market at the Silos and stay in these cute cabins, which we love when visiting Waco.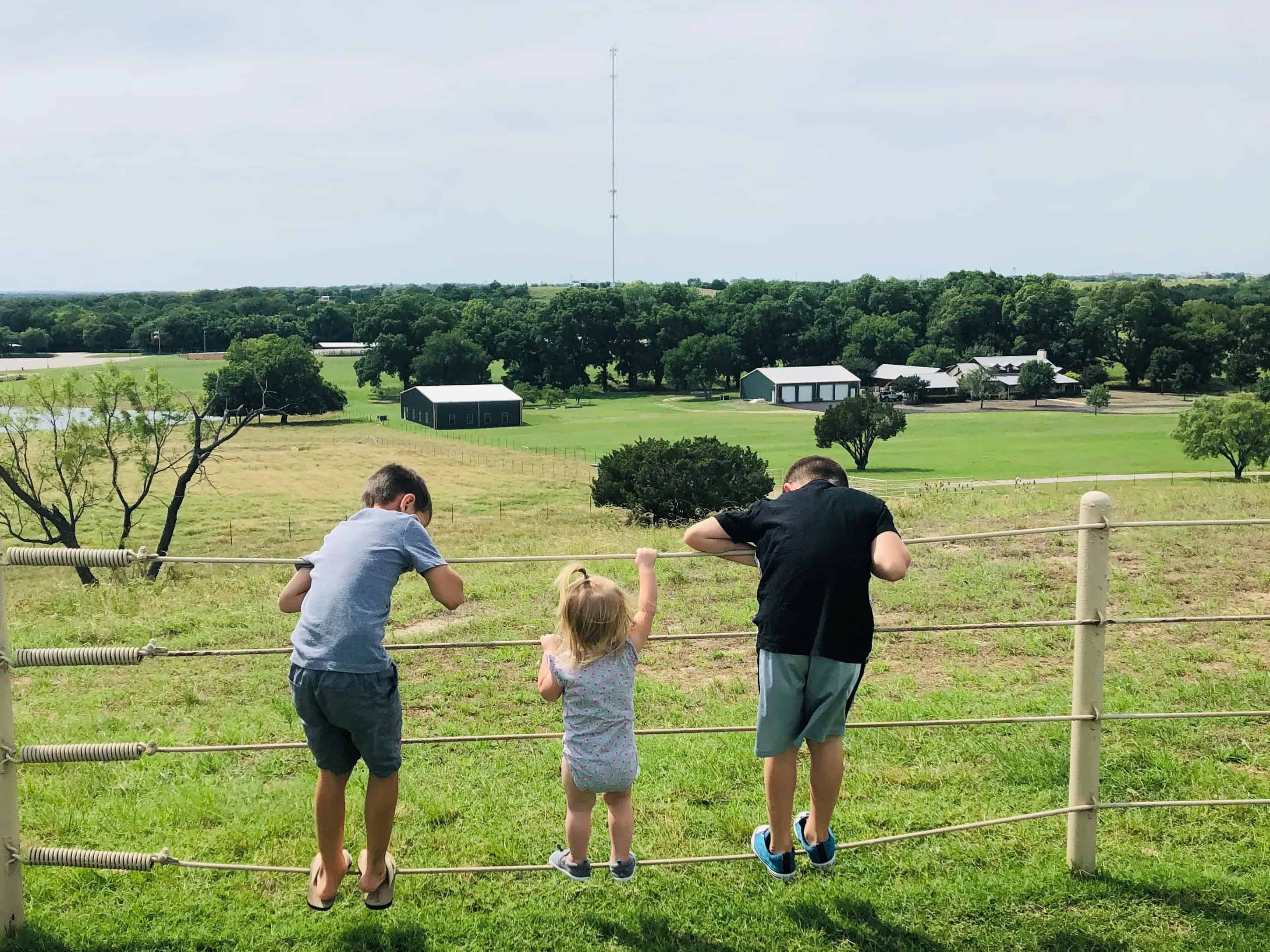 Little does this ranch know, coming here during and after my divorce saved my life. Literally. It was an escape from what was going on during the most challenging times of my life. I was sad, I was heartbroken, and this guest ranch gave me solace.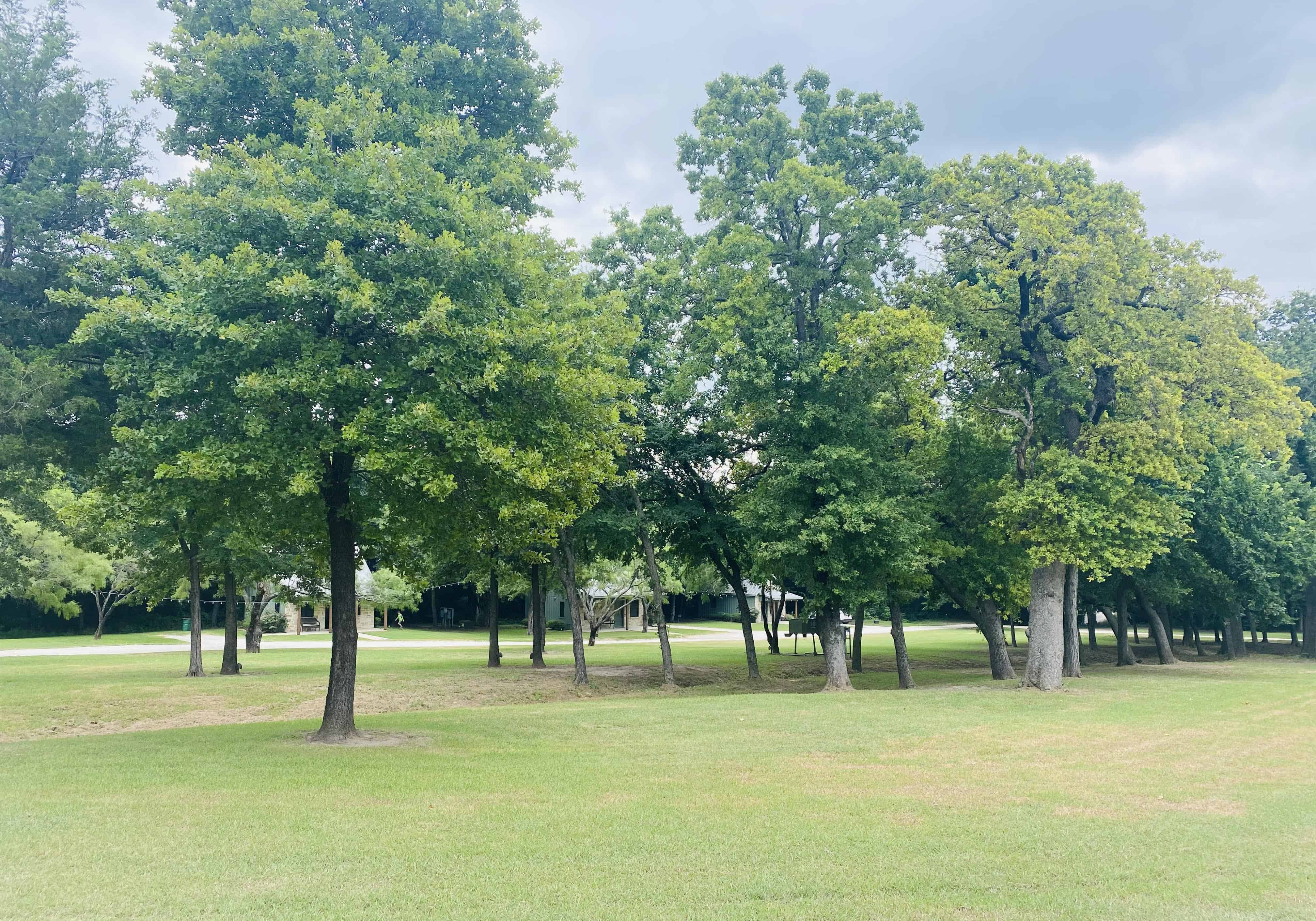 I had filed for divorce, and my business was on the verge of bankruptcy. I was desperately looking for ways to feel better, to focus on my kids. The weekends I co-parent, and when I had my children, I booked a single night at the NRS Guest Ranch cabins. Just one night here and there. I looked forward to the short stays. Packing and preparing the car and getting food together for the kids kept me busy and something we look forward to, even for just one night.
To this day, I drive out to this ranch, sometimes alone, to take in the breathtaking views and count my blessings.
When you arrive, you will see the massive National Roping Supply (NRS) building on the top of the property. Here, you can find 10,000 pairs of boots to purchase, western gear, clothing, saddles, tack, clothing, toys, a feed store—All things western. If you are not into the western lifestyle, the store is interesting to stroll through and see what it offers; I bet you find at least one thing to purchase.

Down below the building, which sits on a hill, you will see the NRS Arena, where they hold competitions, shows, roping, bull riding, all things cowboys. There are guest bunkhouses in front of the arena and behind them, hidden in the guest ranch cabins' thick shade trees. There are four cabins, all different in size and capacity. Each cabin can hold a couple on a romantic getaway or a family wanting to live the ranch life for a couple of days.
This stunning ranch sitting on 400 acres has become our "home" away from home. My family, we only live about 25 minutes away. Our favorite time to visit is October through May. October is when it finally cools down in Texas.
Spring in Texas is so green that it's almost lime green with bluebonnets and yellow flowers blooming everywhere. The ranch also has the baby animals being born, baby cows, and horses.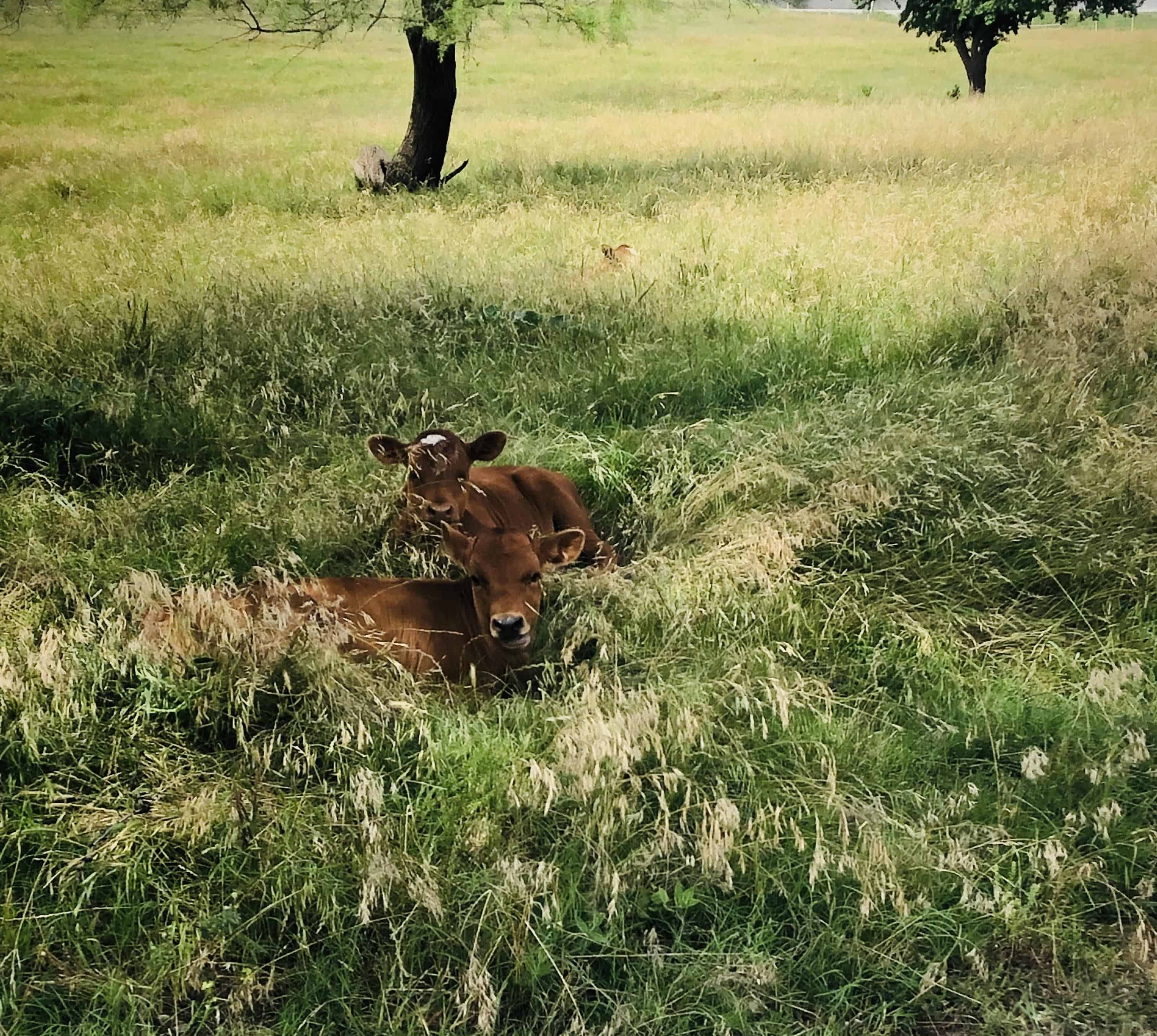 The NRS Ranch is my dream ranch. The property itself is so beautiful and quiet. We ride the golf carts up and down the property most of the day. Each time we come, we rent an optional golf cart to ride along the property's trails.
We grab a lunch and head to the top of the property right behind the NRS building that overlooks the entire ranch, and we laugh, eat and enjoy the property views.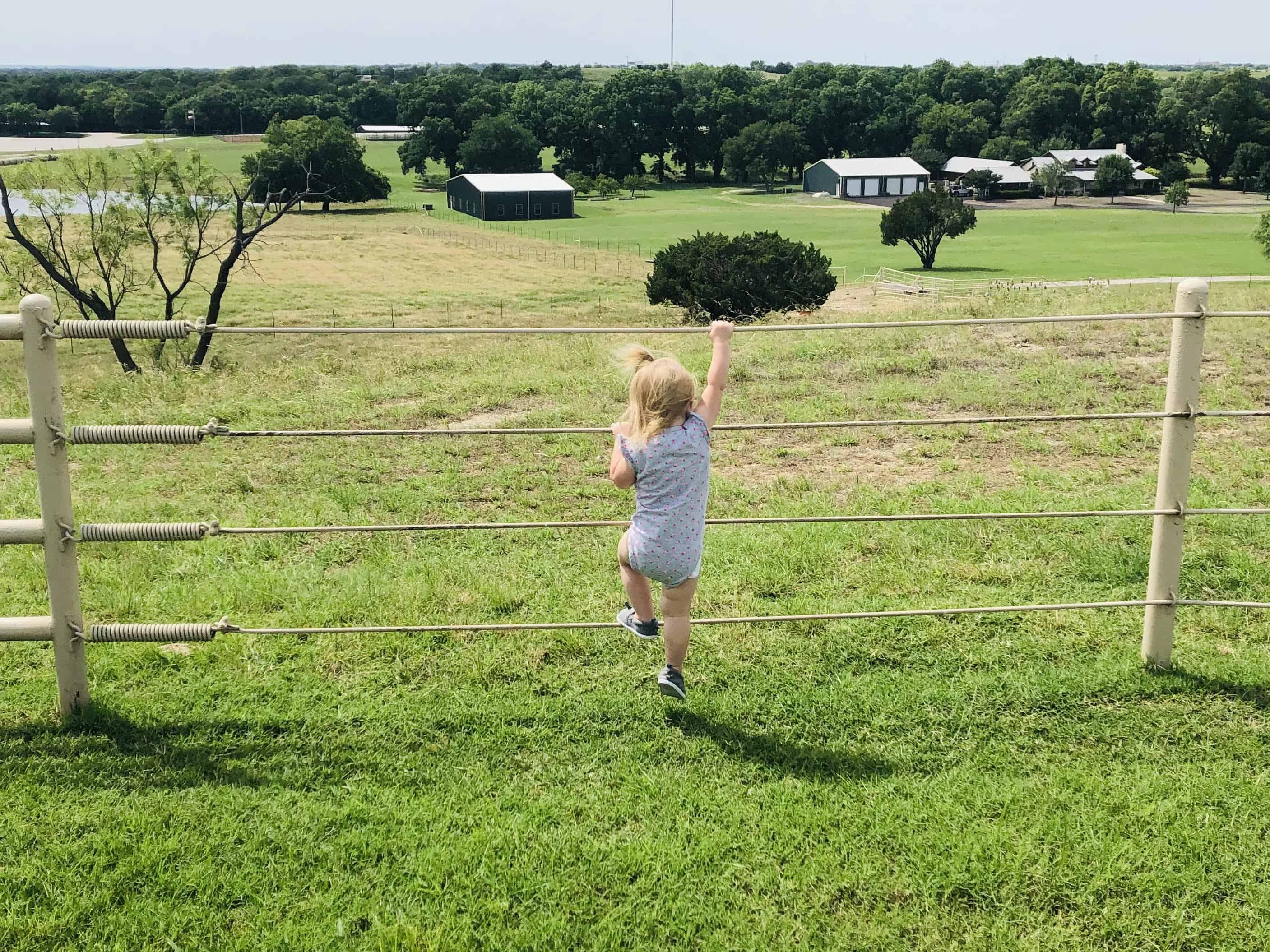 At this ranch, you will not find activities to keep you entertained or busy. You come here for peace. To take in the beautiful land. Take a golf cart ride up to the top of the highest hill on the property and watch the sunset and the sun fall.
You can blow bubbles with your kids outside, throw a football, make friends with the ranch animals, head over to the arena where there might be a cowboy competition of calf roping or team penning. This is a place you come to relax, get away from the internet, the noise of your life, and reframe what is important.
There are four individual cabins and ten bunkhouses facing the arena, starting at $90 a night. We have stayed at each one. Each cottage is decorated western style, with a small kitchen.
Even the smallest cabin fits four of us perfectly. Though it looks small, there is a comfy king bed and a loft with two twins, easily accommodating 4 people. The beds are plush, they provide coffee for your coffee maker, and you bring food and snacks.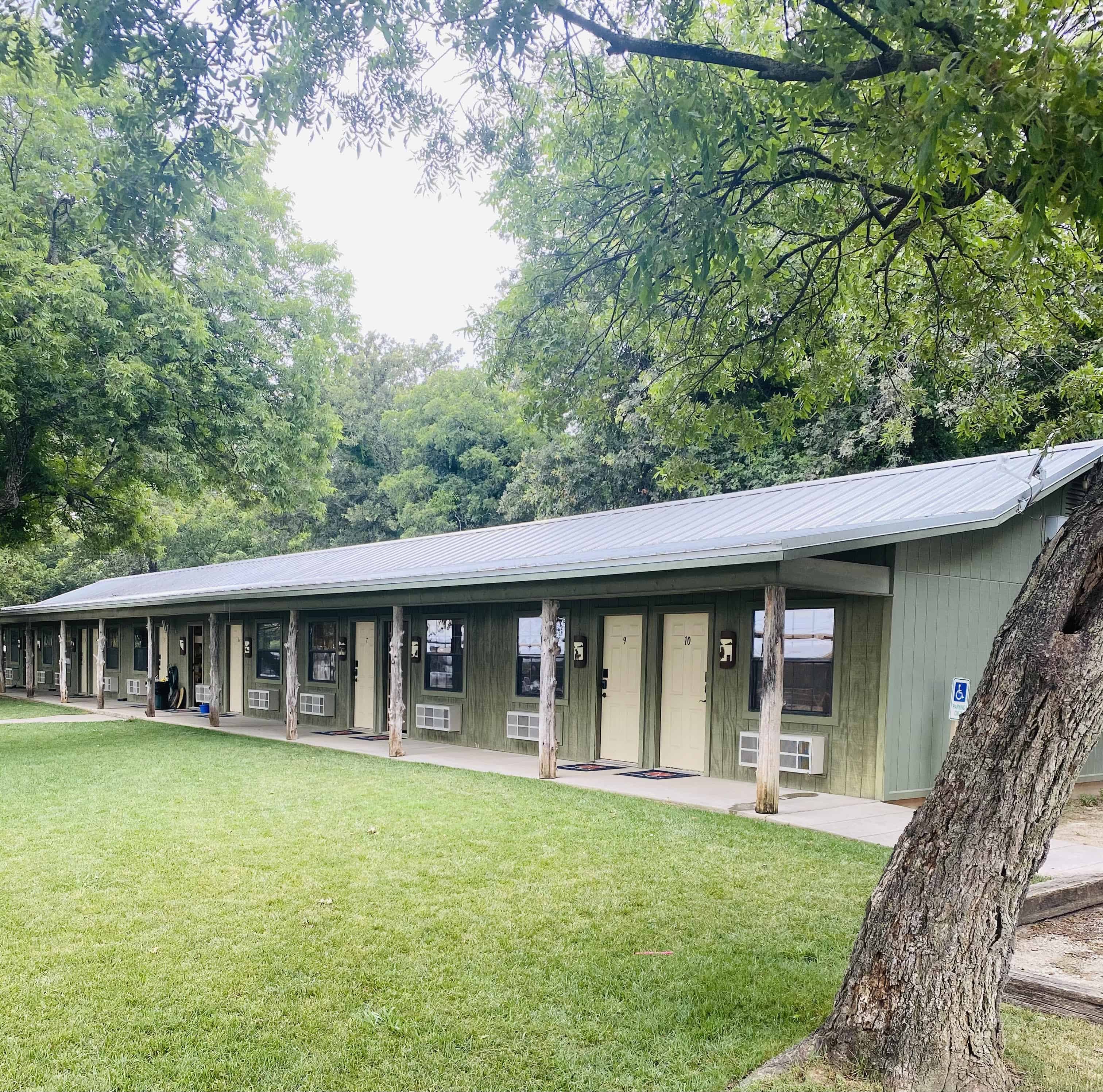 I suggest bringing food with you, steaks, chicken to grill, and many snacks and beverages. Bring some eggs and bacon for the morning to watch the sun come up. Or even some muffins and fresh juice to take to the top of the hill.
Go with the intent to relax and not sightsee. Decatur is tiny; there are not very many restaurants. Make sure you bring stuff for smores, too 🙂 If you have horses or are coming to Fort Worth Stock Show and Rodeo, this ranch is a perfect place to board your horse and rent a bunkhouse or cabin to stay in.
If you are traveling to Texas or in the Dallas-Fort Worth area and looking for a fun "staycation" in peace and quiet, this is the ranch for you. You will love it, and your children will especially love it.
Our Other Adventures Worth Checking Out:
This post may contain affiliate links. I may receive a small commission at no charge or obligation to you.